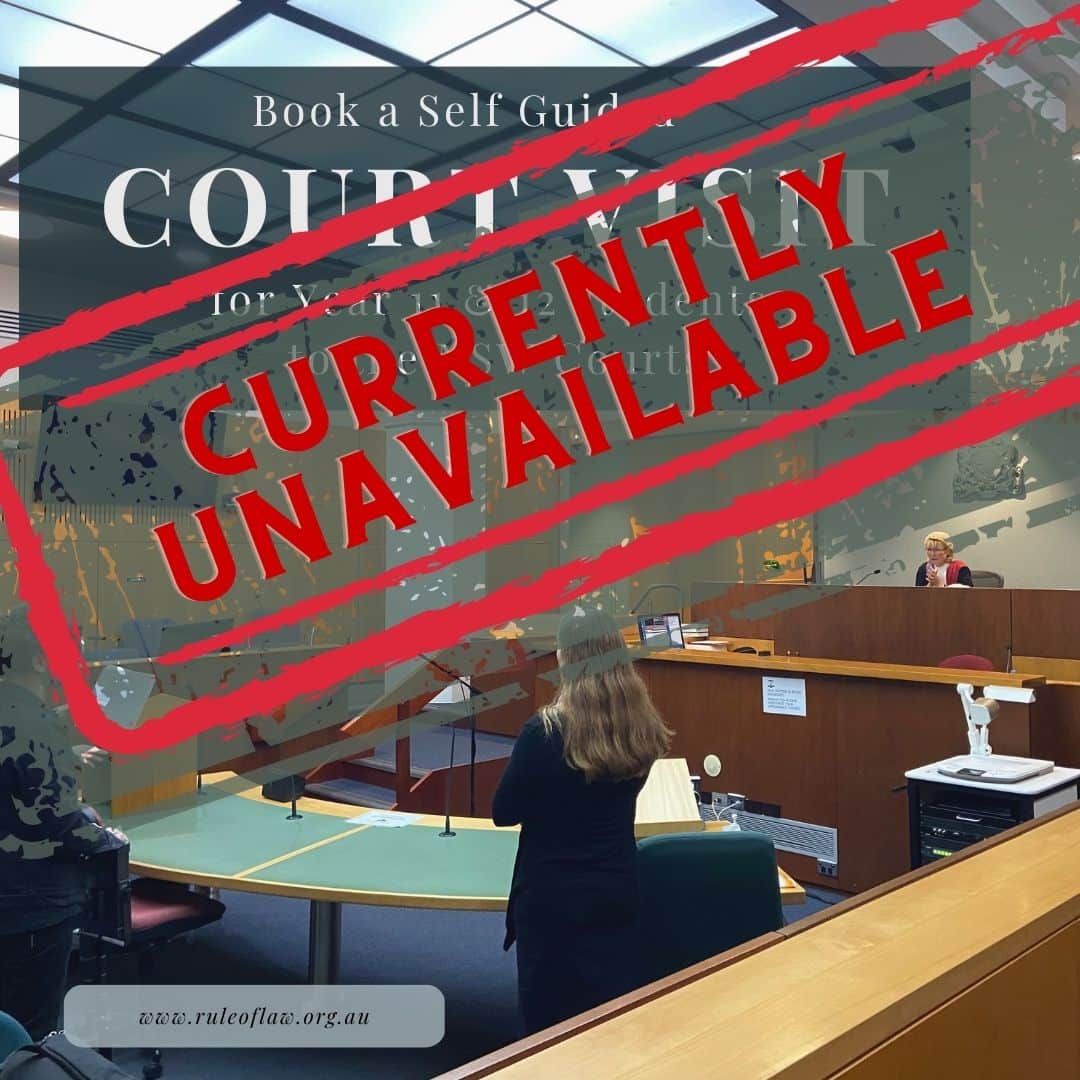 Book a Court Visit 
A Court Visit is a free self-guided visit to a Sydney CBD or Regional court for year 11 and 12 students.  Currently self guided visits for school students are not available to the Sydney Courts.
Making a Booking for a Court Visit
Booking a Court Visit via this website ensures access to the court building for your students. Bookings cannot be made directly with the Courts.
To make a booking go the the Calendar on the bottom of this page and click on a booking slot that is marked "AVAILABLE" and works with your school calendar. If you make a mistake or try and book more tickets than are available it is better if you go back to the start and make a new booking. Contact us by email at courtvisit@ruleoflaw.org.au if you have any issues

To access the Booking Calendar On a Mobile Phone, click here