Kate Burns RoLIA's CEO presented a paper on Embedding and Imbuing Rule of Law Concepts in law students to the Australasian Law Teachers Association Annual Conference in Canberra on Monday the 30th of September.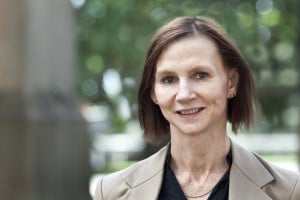 "The Rule of Law is a core value that should be promoted in legal education. It is an area that the Institute is keen to partner in, and develop modules that can be adopted by university teachers in much the same way as we have for secondary school students."
Her paper discussed  the content itself of the rule of law, approaches to embedding it in early year law subjects and suggested some practical activities that could  be utilised to enable university  students to grasp its relevance and meaning to the legal lives they are starting to live and will be available for downloading soon.In the current university semester it has been a privilege to partner with Macquarie Law School's internship program, with students working collaboratively on a number of rule of law projects that will add to the research papers available on our website.Next semester promises more collaboration with law students from the University of New South Wales.
We also have a partnership with the Australian Centre for Investigative Journalism at the University of Technology, Sydney, which continues to generate innovative ideas about the confluence of rule of law and investigative journalism.
See our joint blog post on the importance of national uniform shield laws.