The Inaugural
Robin Speed Memorial Lecture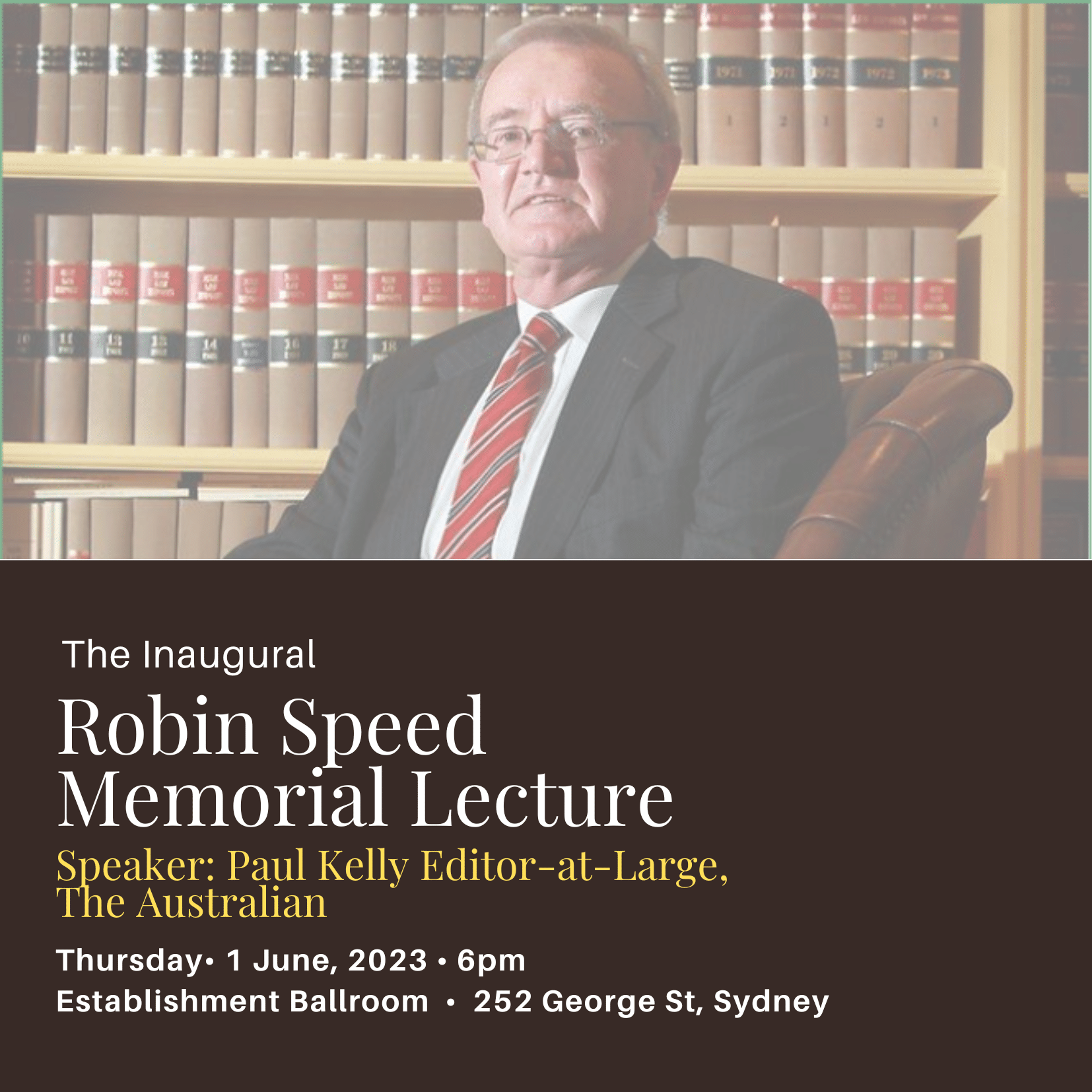 Date and Time:  Thursday 1 June at 6:00pm
Location: Establishment Ballroom, Sydney
Cost: $200
Speaker:  Paul Kelly, editor-at-large from The Australian newspaper on 'The Voice: what it means for our system of government.'
This event is proudly sponsored by Speed and Stracey Lawyers
This lecture is named in honour of the founder of Speed and Stracey Lawyers and the Rule of Law Education Centre, Robin Speed OAM, who passed away in February 2023. The Robin Speed Memorial Lecture will be held annually to coincide with the anniversary of the sealing of the Magna Carta on 15 June.
The purpose of this Lecture will be to provide an inspirational reminder of the contribution made by Robin Speed in promoting and protecting the rule of law in Australia. On establishing the Rule of Law Institute in 2010, Robin hoped "to encourage fellow Australians to stand up and challenge rule of law abuses. This can be done in all sorts of ways, small or large, like making submissions to the government, writing articles, speaking out publicly, attending conferences and working with the Rule of Law Association. The job cannot be left to the courts, where they have limited powers of intervention and any intervention may be too late."
Tickets can be booked online by clicking here.  Please note payments can be made by Paypal, EFT or Cheque. 
To pay by EFT, please select the 'Check' payment option and you will be provided with the details.  
If you have any issues with your booking, please do not hesitate to email at info@ruleoflaw.org.au