We are passionate about educating Australian school students and the wider community about the Rule of Law- educating and not posturing.
At its most basic level, the Rule of Law is the concept that both the government and citizens know the law and obey it. 
Where would you rather live?
If the answer is Australia .. is it because we have a culture of peace, safety and democracy supported by the Rule of Law?
Join us in Protecting and Fostering the Rule of Law
The Rule of Law is under threat both within Australia and overseas. 
We cannot expect anyone to stand up for the Rule of Law unless they know what it means and why it is so critical.
You can join us by fostering and protecting the Rule of Law in Australia by becoming a member of our sister organisation, the Rule of Law Institute of Australia, there are two organisations to facilitate in having tax deductible status for the Centre.
Whatever your politics, left or right, labor, liberals or greens, membership is open to everyone.
Membership is free.  It does not impose any financial obligations. However, it does not carry the right to vote nor the right to receive notice of meeting of the Centre. It is intended to be a way of sharing our passion and a simple means of communication between us.  The names of members are not disclosed. Members may be invited from time to time to join in making submissions to Government, working out programs for schools and commenting on the work of the Centre.
Become a member by clicking here.

The Rule of Law Education Centre
The Centre aims to educate and inform school students about how the Magna Carta and subsequent rule of law principles have impacted and contributed to the history, culture and legal processes of Australia and to strengthen the rule of law and human rights through education.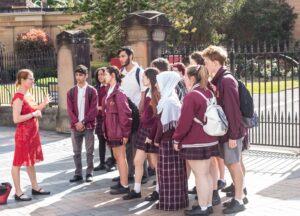 Rule of Law Education operates education programs and initiatives to provide school and university students with an understanding of the importance of the Magna Carta and rule of law principles and how they relate to contemporary issues.  The Rule of Law Education Centres most successful program has been the Law Day Out Excursion.  Before Covid-19, the Rule of Law Education Centre facilitated over 4,500 students and 180 schools, together with over 50 volunteer judicial officers on the program each year. 
In addition, the Rule of Law Education Centre specialises in creating easy to understand resources and materials for students and the community to grasp legal concepts.  The rule of law website receives around 440,000 page views per year, in addition to views on social media platforms of Twitter, Facebook, Pinterest and Instagram, demonstrating how teachers, students, and academics value and refer to our material for referencing. 
In 2019, the Rule of Law Education Centre developed a primary school program to create extensive resources and materials to help teachers teach difficult historical and civics subjects in the classroom.  
The Rule of Law Education Centre works with the Rule of Law Institute of Australia to engage with the community and government by commenting on Bills before Parliament, writing media articles and reports and speaking at conferences about the rule of law.
The Centre is an independent, non-partisan, non political Centre formed to uphold the Rule of Law in Australia.
We receive no funding from Government.
Whilst other organisations postulate about the need to educate Australians, we actually educate Australian school students. 
Donations given to the Centre by members are spent on creating resources and programs to educate school students about the Rule of Law.  Less than 5% of donations are spent on overheads.
The Centre relies upon generous donations in time and money from individuals and organisations who seek to foster and protect the Rule of Law in Australia.  Donations are tax deductible and can be made by clicking here.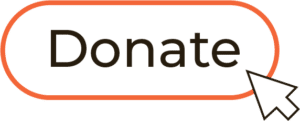 Board of the Rule of Law Education Centre
Margaret Cunneen SC
Barrister at Law and former Deputy Senior Crown Prosecutor, President, Rule of Law Education Centre.
Malcolm Stewart
Managing Director, Speed and Stracey Lawyers and Senior Vice-President, Rule of Law Education Centre.
Chris Merritt
Weekly columnist for The Australian and Vice-President, Rule of Law Education Centre.
Sally Layson
Treasurer and Secretary, Rule of Law Education Centre and General Manager
Robin Speed OAM
Co-Founder, Speed and Stracey Lawyers and Founder, Rule of Law Education Centre.
David Lowy               Hugh Morgan AC               John Roskam               Emeritus Professor Geoffrey de Q Walker
Staff at the Rule of Law Education Centre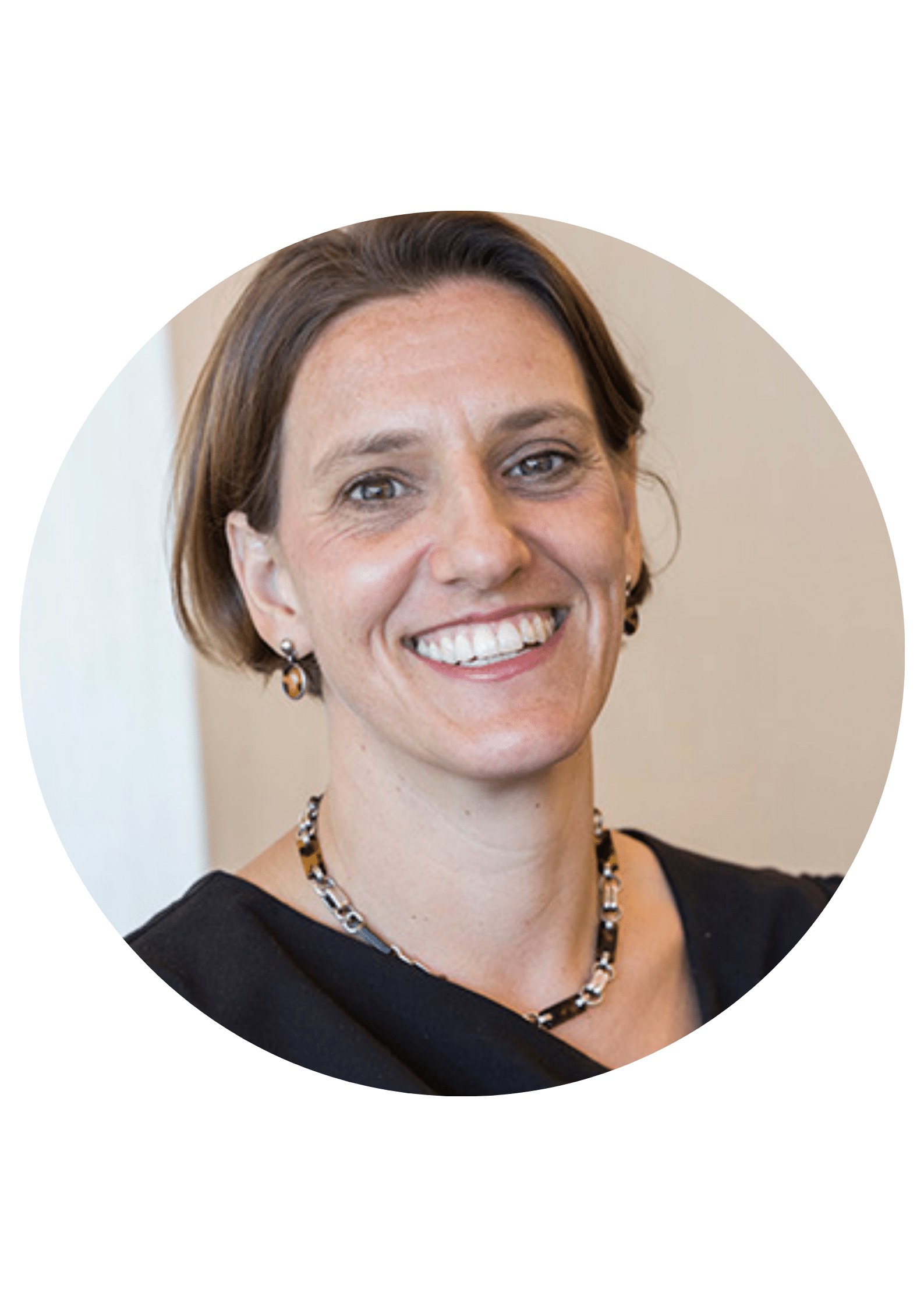 Sally Layson
Chief Executive Officer
Sally has extensive business, volunteer, and education experience. Sally has been involved with the Rule of Law Education Centre for over 6 years and has directed and managed many initiatives including the 2015 Magna Carta Celebrations and the Virtual Law Day Out. 
Sally manages the team at Rule of Law Education Centre which comprises of lawyers, teachers, and law students. 
Leanne Davis
Primary Education Officer
Leanne specialises in creating teacher resources for the classroom about Australia's system of governance. 
A fully accredited and highly successful educator with over 25 years of experience teaching in Australian schools, including at leadership level for over a decade, she has excellent knowledge and understanding of the State Curriculum expectations and requirements (NESA), as well as the National Curriculum requirements (ACARA) – particularly in the learning area for Humanities and Social Sciences.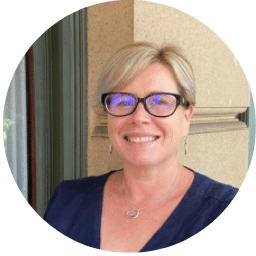 Justine Hanks
Education Manager
Justine holds a Bachelor of Economics (Hons) and has spent 19 years as a classroom teacher of various HSIE subjects, specialising in Legal Studies, Commerce and Economics. She has been appointed for several years as a marker of the HSC Legal Studies paper and has also marked VCE Economics. She started her career as an Economic Analyst with PwC, working in regulatory policy and legislative review.
Justine is passionate about ensuring legal based content is accessible and engaging to students of all levels and that teachers are supported in their knowledge and understanding of legal concepts and processes in order to maximise education outcomes.  
Heidi graduated from school in 2020 and is a first year law student at UTS. With a keen interest in the principles of the law, Heidi assists in creating educational resources for students who seek to understand Australia's rule of law.  
As a second year law student who highly values the importance of legal education, Aaron assists in the production of videos, posters and other resources. In his work, Aaron aims to ensure our resources are easily comprehensible and visually appealing to students.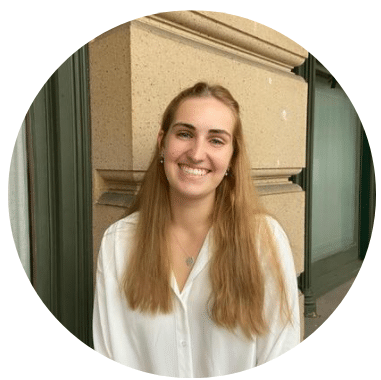 Kate graduated from high school in 2021 and is now a first-year law and business student at UTS. She has a keen interest in the law, particularly in how the rule of law is upheld, and sometimes forgone, in society.
Genevieve is a UTS JD Graduate who is passionate about helping others and upholding the rule of law in our society. She creates educational resources that are detailed and comprehensive for high schoolers.
The 2021 Annual Report outlines the activities of the Rule of Law Education Centre and the Rule of Law Institute of Australia.  The objects of the organisation is to promote the rule of law in Australia.
The rule of law is a vital part of Australian culture, all people are to be ruled by just laws. No one is above the law and the law is to be applied equally and fairly. All Australians have a community duty to struggle to maintain governance by just laws
The 2021 report highlights the organisation's activities to maintain Australian values and its struggle to fight unjust laws and their administration including areas such as ICAC, border closures, model litigant rules and presumption of innocence.
The documents below set out how Rule of Law Education Centre collects and uses information, manages education programs and processes payments on this website and through our online education program booking form.
Privacy Policy           Terms of Service          Excursion Terms and Conditions         Excursion Pricing
Rule of Law Education Centre Incorporated ABN 77 838 378 807.
Trading Address: 131 Macquarie St, Sydney NSW 2000
Phone: +61 02 8076 8221
Contact us if you require further information.