We are pleased to be involved in the Legal Studies Association of NSW 2016 State Conference. Electronic copies of the resources and presentation are available below. Please contact Jackie Charles our Education Coordinator for any resourcing needs.
Institute CEO Nick Clark's presentation on Metadata and the Rule of Law sets out the current legal climate in Australia around the retention of Metadata.
The rule of law requires that agencies have powers to enforce the law. These powers need to be controlled, monitored and transparent in their use. This is to make sure that the power to access telecommunications is not abused by government agencies, and that a balance is maintained between having appropriate investigative powers, and the rights of the individual.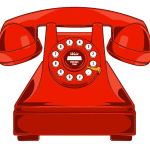 Download a Selection of Slides from the Presentation
Download the Metadata Resource – please note this resource is A3 and double sided
Download the Access to Justice Resource and view the Case Study Page