Rule of Law Education Centre supports national and state curriculum requirements in Primary education.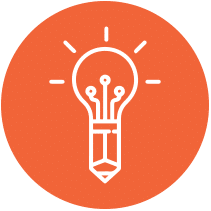 Curriculum links and program ideas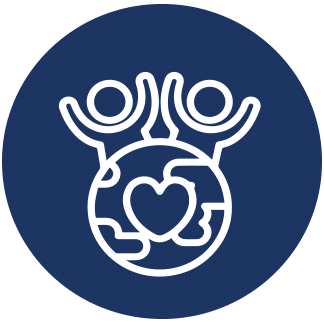 Civics, Citizenship and Laws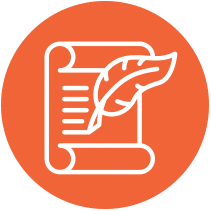 Magna Carta and Human Rights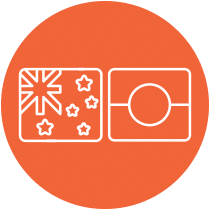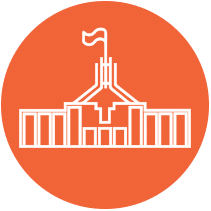 Democracy and Australian Governance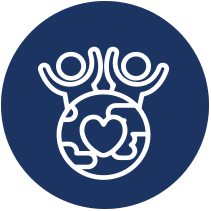 Civics, Citizenship, and the Law
With so many students back in lockdown and learning from home, or just coming out and are freshly back in the classroom – Rule of Law Education aims to deliver.
Here is a super Student Activity Pack on Civics Education!
Everything your students need to help them learn how to become effective Australian citizens. Activities have been created to cater for different learning abilities, levels, and interests in your classroom. An awesome resource for parents to easily manage getting the kids motivated at home too!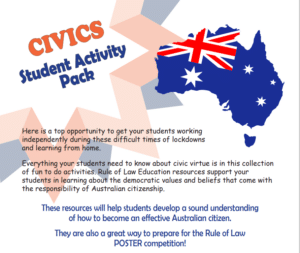 Australia delivers many privileges and benefits which protect and support all Australian citizens, such as living with laws that have been created under a fair and democratic system of government. The civics and citizenship resources in this section have been created to help students identify the Australian values that underpin our democratic system. Learn the difference between a rule and a law to understand how each one benefits and protects all citizens – from the local levels of government through to the highest laws in the land.
Activities explain how important democratic principles based on human rights and the rule of law form the foundation of successful communities and maintain personal liberties for every citizen. Students will learn about the important elements that make a virtuous civic culture and identify how they can contribute to their own community. Developing important personal virtues, such as respect, tolerance, responsibility, and inclusiveness are vital to maintaining the success of Australian society. Understanding civics and citizenship, Australian beliefs and values, and rules and laws everyone can become informed, active, and responsible citizens.
Click the below images to go to each section:
Democracy relies upon active and informed citizens.
 Civic Virtue  
A healthy democracy has citizens who support the state's democratic beliefs, rights and liberties, and laws.  This resource explains the concept of civic virtue and how the citizens effectively uphold the attitudes, values, and beliefs that are held within Australian society by being responsible and active participants in their community.
These resources provide a valuable opportunity for teachers to introduce and discuss the role citizens play in supporting and maintaining a healthy democracy. Without them governments would create their own rules and become unaccountable for their actions leading to unjust outcomes for citizens, such as ignoring human rights and liberties.
The Name it and Explain it  activity provides an opportunity for teachers to introduce  important questions surrounding citizenship.
    What is citizenship?
    Why do we need it?
    What would happen if we didn't have it?
Answers to these questions help explain the difference between civics, citizens and citizenship. Informed citizens understand their responsibilities in society as their role helps to support and maintain democratic values.

Below is a collection of resources aimed to provide a fun way to teach and learn about Australian values, and what your students need to know in order to become virtuous civic citizens.
Australian Beliefs & Values
Effective citizens proudly call Australia home
Australian citizens are familiar with living a unique way of life, where everyone is free to enjoy and participate in many activities and pursuits that have helped to shape our identity. The key values that underpin Australia's democracy have come from shared values and beliefs. Values such as freedom, equality, fairness, and justice in the Australian system of government – everyone is given the opportunity to have a 'fair go'. Human rights are consistent with these values: respect, inclusion, civility, responsibility, and compassion. Citizens who support these values and beliefs can play an important role in helping to maintain our Australian way of life. 
Australian citizens enjoy many privileges and benefits Australia has to offer.
These include the ability to participate in the way society is governed, freedom to live, work, have a family, and be protected from arbitrary power.  These privileges and benefits support Australian citizens even when they travel overseas.
The Australian Citizenship Poster is a great classroom resource that outlines these responsibilities and privileges.
Australian Democratic Beliefs
Australia society has three main beliefs that form the core of our national identity, each one embedded into the process of how Australia is governed:
Democracy         Law        Human Rights
These beliefs are intertwined to provide important protections for all Australians and importantly recognize human rights and the value of each person in our society.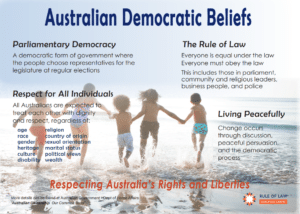 The Australian Democratic Beliefs poster highlights the components of these democratic beliefs. To inform and remind citizens of how Australia's rights and liberties must be respected, and ensure Australian society is safe and free for everyone to enjoy.  
Australian democratic beliefs include:
1. Parliamentary Democracy – a democratic form of government where the people choose representatives for the legislature at regular elections.
2. The Rule of Law
Everyone is equal under the law and must obey the law. This includes those in parliament, community and religious leaders, business people, and the police. The rule of law underpins our democratic way of life and provides freedoms for everyone living in Australian society. Knowing the difference between a rule and a law from an early age helps citizens to understand Australian society's expectations, and what responsibilities they have in order to maintain it.
3. Respect for All Individuals
All Australians are expected to treat each other with dignity and respect, regardless of where they live, what they look like, what their circumstances are, and what they think or believe. Appreciating the value of every citizen supports Australian society, particularly through challenging times.
4. Living Peacefully
The people have the power to maintain or change how they want to live. Change occurs through open discussion, peaceful persuasion, and the democratic processes in Australian society.
Play this Kahoot! to test your knowledge about Australian Democratic Values
For a free copy of this poster and any others from Rule of Law Education email info@ruleoflaw.org.au
Our values define who we are and show what we really care about
The Australian Values classroom resource is an important activity every Australian student needs to complete!
Australian values have developed through hardship and adversity, personal values evolving into societal values. Citizens who show mutual respect, tolerance, and fair play reflect a commitment to each other and the public good. Understanding Australia's history provides insights into what Australians value. Mateship, loyalty, freedom, and equal opportunity for everyone are the foundations of Australian society. Everyone plays an important role in supporting the freedoms we all share living in Australia.
This resource challenges students to think about what they value and to better understand how they can effectively contribute to Australian society.
A great resource to promote discussion about the values that are fundamental in maintaining our democratic society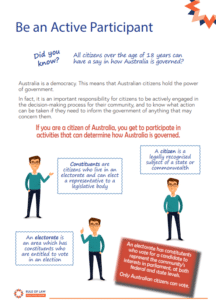 It is an important responsibility for citizens to be actively engaged in the decision-making  process for their community.
All citizens over the age of 18 years elect representatives to parliament to make decisions on their behalf when they vote in federal, state and local elections. Voting is compulsory in Australia.
Elected representatives are accountable to the community for their actions and decisions. If citizens are not happy with their chosen representative, there are opportunities where they can elect someone else to represent their concerns and interests at the next available election.
Australians also have the right to freedom of speech, freedom of association, and freedom to assemble. Citizens can inform the government of anything that may concern them through a variety of ways, such as corresponding with their sitting parliamentary representative, organizing and collecting a petition, voicing concerns through a community newspaper, or attending a protest.
Do you know the difference between a rule and a law?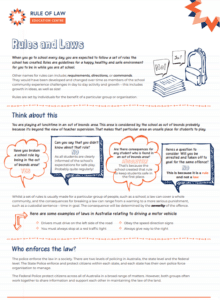 The rule of law underpins our democratic way of life and provides freedoms for everyone living in Australian society. Knowing the difference between a rule and a law from an early age, helps citizens to understand Australian society's expectations and what responsibilities they have in order to maintain it.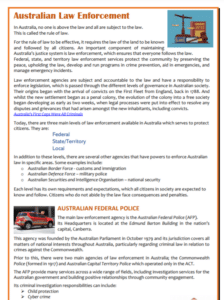 An important element of the rule of law is the concept that the law applies to all- including the police and other members of law enforcement, members of parliament, community and religious leaders.  The student activity resources below help teach about the difference between rules and laws, how laws are passed and how they are applied equally and fairly.
New citizens can also enjoy all the benefits Australia has to offer. Understanding the importance of how sharing a commitment to support Australia's values and beliefs plays an important role in maintaining our Australian way of life. New citizens can show their support by making a pledge to the Commonwealth Government, which represents the Australian people, confirming their commitment to accepting the responsibility of Australian citizenship and being loyal to their new country – Australia.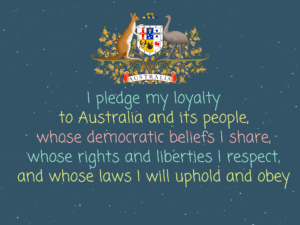 The Australian government has released a booklet called Our Common Bond to provide     information to new citizens about Australia's democratic systems, beliefs and values,           responsibilities, and the privileges of citizenship. This booklet provides information for         teachers and students to understand what it means to be an engaged and effective             Australian citizen.