The Australian Curriculum, Assessment and Reporting Authority (ACARA) has released the National Curriculum on Civics and Citizenship that, pending approval from State and Territory education ministers, will be implemented over the next few years in schools throughout Australia.
State and territory education authorities will be required to incorporate the contents and outcomes of the Curriculum into their syllabuses.
The Curriculum includes materials for students from Year 3 to Year 10. The importance of rule of law principles to Australia's system of government is an overarching theme of the Curriculum from Year 6 onward:
The inclusion of the rule of law in the Curriculum and the role of civic institutions is essential for students to develop as citizens who participate in democracy, and understand their legal rights and responsibilities.
~Nick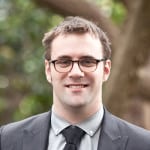 Nick Clark is RoLIA's Education Coordinator. Join the discussion about rule of law issues with Nick on Twitter
@NClarq
.